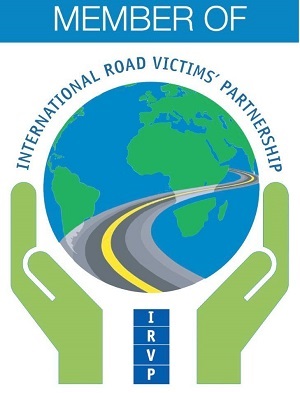 The First International Road Victims' Partnership (IRVP) Conference was held in Mullingar, Ireland from the 16th to 18th March 2018. This a movement with over 96 NGOs who deal with road crash victims and have come together to advance this agenda in this Partnership.The first conference was hosted by the Irish Road Victims' Association. ASIRT Kenya's Executive Director, Bright Oywaya has been honored to serve on the inaugural board of the partnership.
IRVP has had success in the short time of its existence. ASIRT Kenya as a member of the International Road Victims Partnership (IRVP) participated in putting together a Road death investigation report that will work as a tool to identify gaps and to provide best practices for investigation thus ensuring justice is meted for road crash victims and working towards prevention of road crashes. See details here: https://www.irvp.org/PDF/SurveyRoadDeathIRVPLR.pdf
Another report on victims' rights has been produced following a survey was carried out among members. See details:https://www.irvp.org/PDF/IRVP-Victim-Rights-Report-2019.pdf
ASIRT Kenya will continue to work towards ensuring that road crash victims are recognized like victims of other atrocities and are granted the justice they deserve.