Page 1 of 5
ROAD SAFETY WEEKS
ASIRT Kenya spearheads and participates in observing Road Safety Weeks. This helps to focus the attention of all road users to matters related to road safety. The purpose is also to highlight the fact that road safety is a shared responsibility .ASIRT-Kenya collaborates with other stakeholders. Key objectives include :
Creating awareness and sensitization on road safety to the community and the public in general.

Increasingly working with other partners to take measures that will help reduce the number of road traffic crashes in Kenya

The publicity campaign is intended to provide information, create awareness and promote attitude change and ultimately behavior change by road users.
Activities include and not limited to:
Media interviews, features

Awareness and sensitization forums in selected malls

Signing of a quilt pieces and petitions

Processions

Art work / poetry competitions in schools

Speeches by victims and guests.

International Awareness Events-
ASIRT Kenya has spearheaded World day of Remembrance for Road crash victims in Kenya since year 2007.This is a day that is set aside by the United Nations and is commemorated every 3rd Sunday of November to acknowledge the impact of road crashes and to show solidarity with those affected by road crashes.
World Day of Remembrance for Road Traffic Victims (WDR) 2016
ASIRT Kenya partnered with the National Transport and Safety Authority (NTSA) to commemorate the World Day of Remembrance for road traffic victims 2016. Various activities were lined up for the event including; a gathering, vigil, walk and tree planting.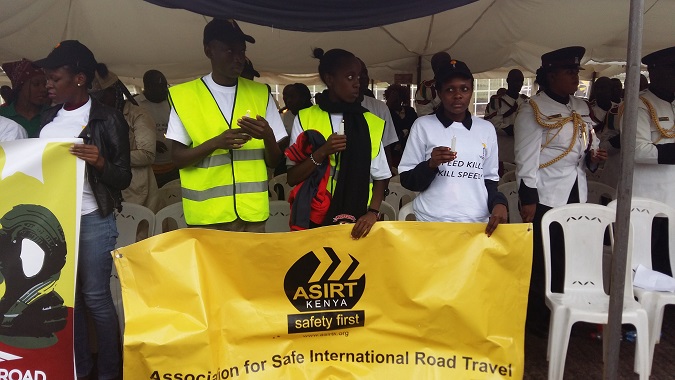 A Procession in Nairobi to Mark the WDR 2016 Candle lighting and a moment of silence mark the WDR 2016
A procession of road crash survivors, family members, government officials and the general public walked through the capital city of Nairobi. Activities included testimonials by survivors and family members who have lost loved ones, speeches from government officials and other stakeholders and candle lighting. A first response demonstration was conducted to educate participants. Family members carried portraits of their loved ones who had lost their lives through road crashes. Trees were also planted in memory of the lives lost.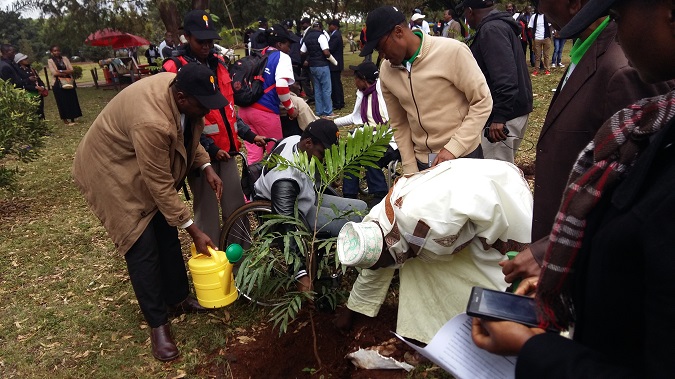 Tree planting in memory of the lives lost during the WDR 2016
ASIRT-Kenya gives family members and friends of road crash victims and survivors a chance to write messages on quilt pieces. These pieces are then joined to make quilt banners. These have been powerful tools that show the human impact of road crashes with each piece representing a life lost. They represent faces behind the numbers.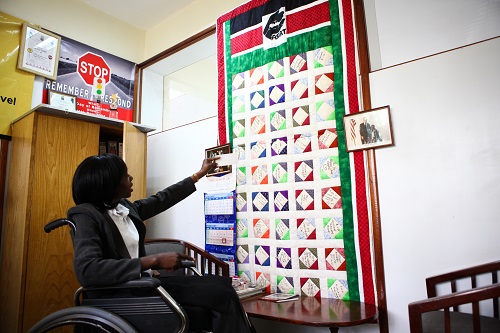 ASIRT Kenya Memorial Quilt banner