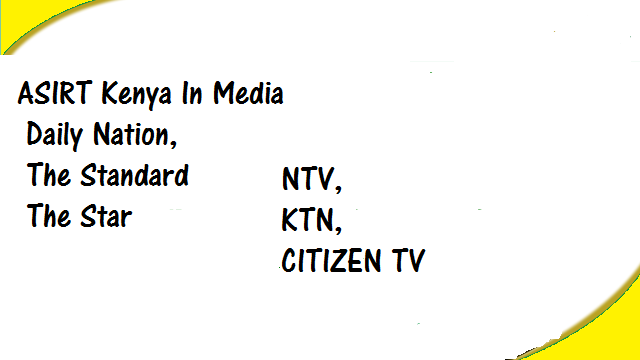 NTSA Launches The Final 2015 Road Safety Status Report In Kenya
The number of Kenyans dying from road accidents in the country has remained constant despite the creation of the countries' transport regulator, the National Transport Safety Authority (NTSA). This is one sector in our country that calls for an inclusive conversation to address the challenges we face in our public and private transport system. The latest report, named 'The final2015 road safety report' the annual number of deaths by road crashes has averaged 3,000, costing the economy 5.6 per cent (Sh300 billion) of the national GDP. Last year, 3,057 people lost their lives through road accidents, 150 more than 2014. This is a call to the NTSA and other stakeholder partners engaged in road safety that shows that a lot more needs to be done to streamline road safety initiatives in the country.
In the report, pedestrians are reported to be the most killed on the road, though efforts have improved safety only among PSVs, with a drop of 22 per cent in road fatalities.Private motorists contribute a third of accidents, according to a report by the authority.
NTSA Director-General Francis Meja said the significant decline in accidents involving PSVs was the result of an enhanced working relationship with the operators. He added that the regulations and interventions that the authority put in place in 2014 have seen some commendable improvement among the public transport sector. However, the director-general said that the same could not be said of private motorists because they are difficult to regulate. He said that what the NTSA does to public service vehicles cannot apply to private vehicles. Speaking at the launch of the report, NTSA chairman Lee Kinyanjui said the authority intends to increase awareness that can improve road user behaviour. See full report here: NTSA FINAL 2015 ROAD SAFETY STATUS REPORT